Our High-Energy Kickboxing Classes Can Help You See Real Results In No Time
At Southeast Portland Martial Arts, we're combining the best aspects of close-combat sparring and effective striking skills. Our Kickboxing classes offer a high-energy workout that can keep your body guessing like never before.
This system is great for all experience levels and includes an exciting belt progression system that can help you set goals and stay motivated week after week.
Learn more today by simply filling out the short form on your screen!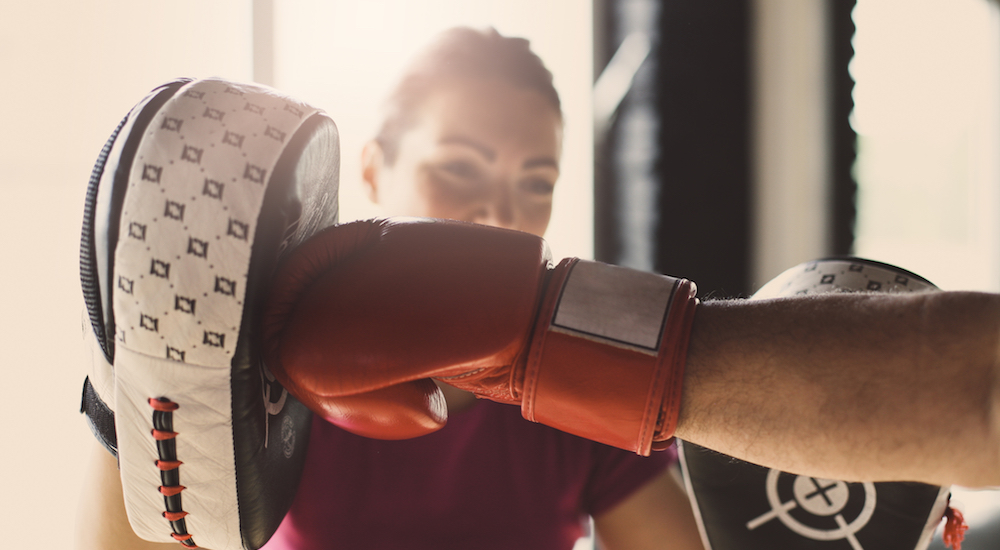 In Our Kickboxing Class, We're Helping You Learn Striking Skills For Any Situation
The focus of this program is on your development in the skills of striking, body control, and timing in a close-combat situation. We're committed to helping you learn efficient and effective striking skills for any situation.
Our Kickboxing classes are the perfect way for you to learn core self-defense skills that can allow you to face life with more confidence than ever before, knowing you're ready for whatever comes your way.
Come see us today and take on:
Powerful strikes with your fists, feet, and knees
Improved situational awareness and reaction times
Incredible confidence in all aspects of life
Motivation to give it your all week after week
PLUS, You Can Challenge Your Body Like Never Before
If you've struggled to get results out of your fitness training in the past, it's probably because you either got bored or your body plateaued. Either way, you were probably left frustrated and ready to give up.
Well, at Southeast Portland Martial Arts, we're here to take care of both and change your workout routine once and for all.
Our Kickboxing program is a dynamic system that combines self-defense and total-body training. We rely on heavy bag work, pad drills, and lightning quick repetition training to help you get the most out of every single workout.
We're helping men and women all across Portland:
Burn fat and build lean muscle tone
Enjoy healthy weight loss strategies
Improve your cardiovascular endurance
Feel more accomplished than ever before
Learn More Today About Our Kickboxing Classes Here In Portland
At Southeast Portland Martial Arts, we're proud to help people all across Portland see real results and find success in all aspects of life. Our Kickboxing classes are perfect for all experience levels
Just fill out the short form on your screen to learn more!