Our Kids Martial Arts Classes Offer Strength, Discipline, And So Much More!
At Southeast Portland Martial Arts, we are proud to offer comprehensive Kids Martial Arts training. The program is the perfect way to keep your little one active and excited while also introducing them to valuable life skills along the way.
We work with students all across Portland and rely on a belt progression system to keep students motivated. Our classes include instruction for ages 5-7 and 8+.
Fill out the short form on your screen to learn more today!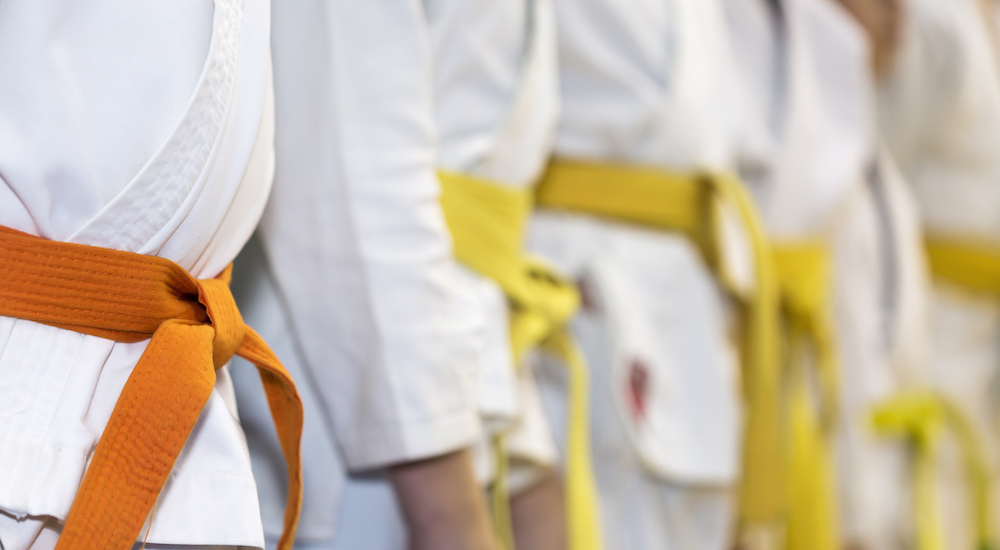 Why Is Our Kids Martial Arts System Right For Your Child?
From day one at Southeast Portland Martial Arts, you'll see that our staff is committed to developing well-rounded students who are ready for anything life throws their way. We train in a safe, supportive environment where students of all experience levels can be successful.
Come see us in Portland today for:
Youth Martial Arts Ages 5-7: This foundational program is all about teaching young students the basics of movement and coordination. We start with fundamental skills and build students up one step at a time using a curriculum that's built on the renowned SKILLZ training system.. This class teaches:
Effective kicks and punches
Complete body control
Memorization and learning skills
Youth Martial Arts 8+: This program is designed to challenge students as they begin to gain a comfort level with our basic movements. We introduce more complicated strategies and test each child's mental and physical ability. This program is great for:
Well-rounded self-defense skills
Total-body strength and athleticism
Lifelong habits of physical activity
And In Our Kids Martial Arts Classes, We're Committed To Offering Mental And Social Growth, Too
We know that a lot our students won't grow up to be Black Belt instructors or high-level competitors. They'll be doctors and lawyers and police officers and teachers.
And our system here at Southeast Portland Martial Arts is designed to help them find success in whatever they do.
We treat kids all across our community to well-rounded development. We focus on helping them stay challenged and learn something new every day.
Our Kids Martial Arts classes are the perfect way for your child to develop:
Leadership and teamwork skills
Communication and conflict resolution strategies
Incredible self-confidence in everything they do
A great sense of accomplishment after every class
Try Out Our Kids Martial Arts Classes In Portland Today!
If you're looking for a great way to keep your child active and engaged week in and week out, come see us at Southeast Portland Martial Arts today! Our Kids Martial Arts program has something for every child in our community and we can't wait for you to see it all firsthand.
Just fill out the short form on your screen to learn more about everything we have to offer!